What Material and Style is Best Suited for Your Home?
Prestige Home Pros can help you find the right roofing material for you! There are a variety of roofing materials and styles to choose from, whether it be: tile, shingle, metal. Looking for a roof that is durable, beautiful, and a great choice for the hot Miami weather we live in? Then tile roofing is the choice for you. Tile roofing systems are commonly used in Miami, Kendall, Pembroke Pines, and Miramar. If you're looking to match the area you live in, then check out tile roofing.  If you want a roof that is commonly used for it's easy install and is less expensive, then shingles are for you.
With metal roofing, you can expect it to be quite expensive, but it is durable, long-lasting, and environmentally-friendly. If you're looking for a roof that is easy to construct, durable, and easy to clean, then check out flat roofs. Regardless of which roofing material and style you choose, you have to make sure that it is suitable for your home and is worth the cost.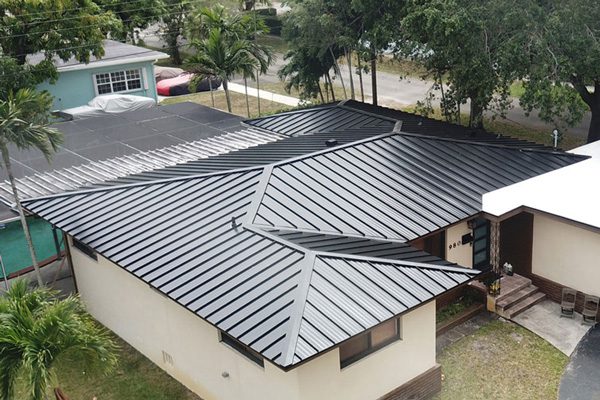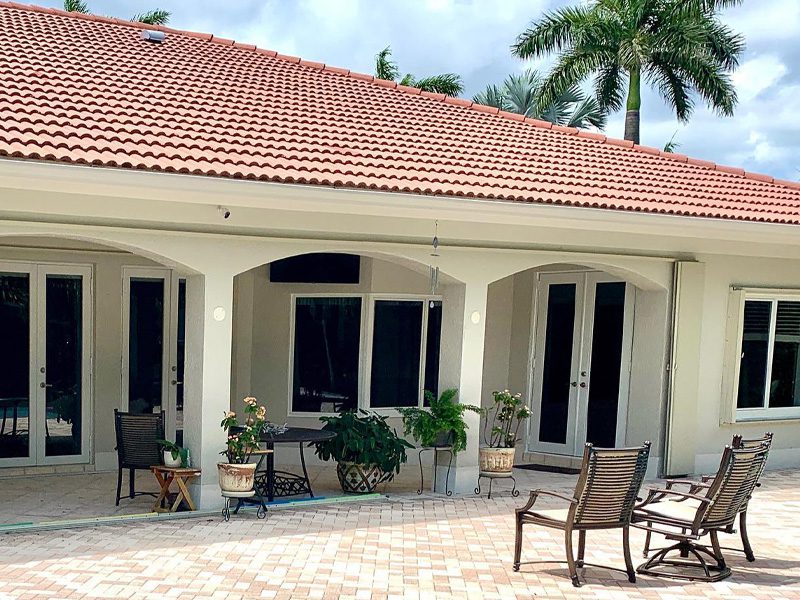 Tile Roofing
If you're looking to replace your current roof to a tile roofing system, then let Prestige Home Pros help you with your roof replacement! Tile roofing has a wide variety to choose from such as clay, concrete, and tiles. They come in different styles and colors that will highlight your home. We offer spanish tile and flat shake tile for your roof replacement or roof remodel project. Tile roofing systems are long-lasting and durable. Most clay and concrete tiles can withstand hard rain, hail, high winds, and severe named storms. Tile roofing systems require very little maintenance and upkeep giving you exceptional value over the life of the roof compared to other roofing systems, which require more upkeep and maintenance. If you want more information on our tile roofing systems, then check out our tile roofing page.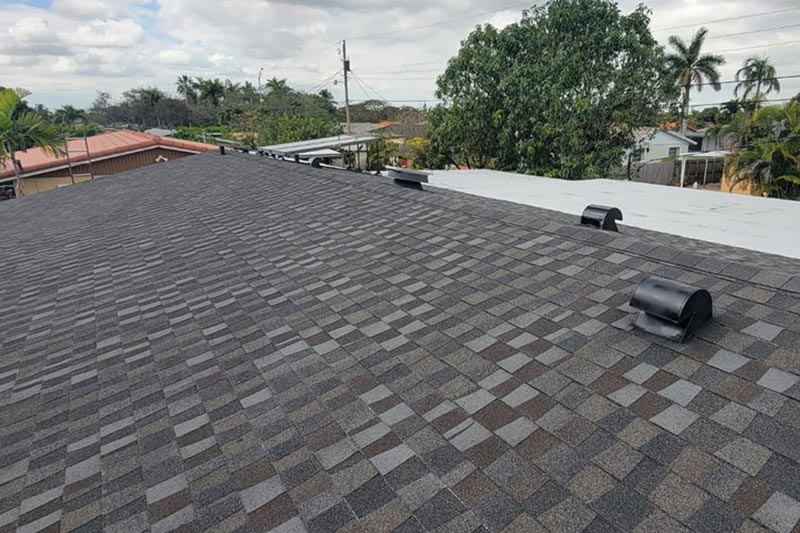 Shingle Roofing
If you currently have an asphalt shingle roofing system that needs replacing, then Prestige Home Pros can help you with your roof replacement! Asphalt shingles are an inexpensive product compared to metal, clay, or concrete tiles. Asphalt shingles are one of the more affordable choices in the market today for homeowners who are working with a budget. They come in a variety of different styles depending on what you're looking for, such as: strip shingle, laminated, three-tab, and also high-definition shingle.Depending on the size of the roofing project, it can be anywhere from 3-5 days to install your shingle roofing system with permits and city inspections included. If you're interested in learning more about shingle roofing systems, then check out our shingle roofing page.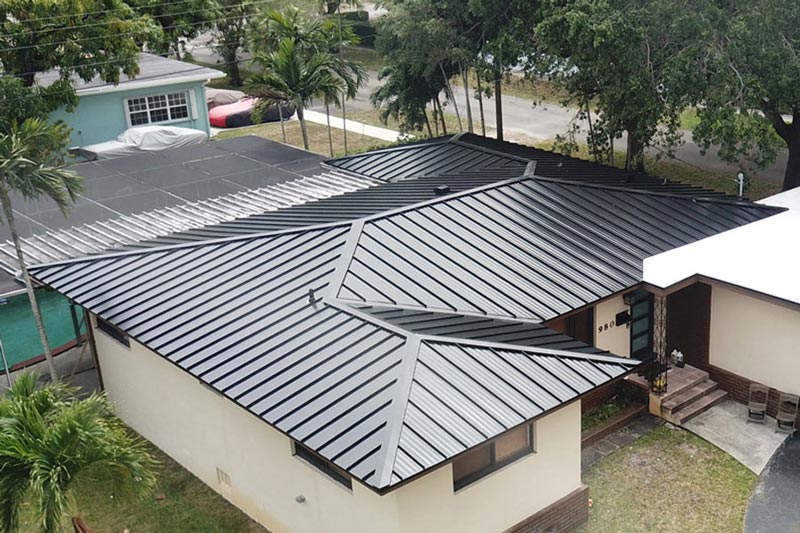 Metal Roofing
Looking to replace your current roofing system to a metal roofing system? Let Prestige Home Pros help you with your roof remodel or roof replacement project! Most homeowners go with metal roofing systems because of the material's long lifespan and the durability of the actual metal product. Metal roofing can withstand extreme weather elements that we experience in south Florida. The most common metal roofing systems used in south Florida are Galvalume metal or an aluminum system, and they are both designed for high energy efficiency and uphold exterior paint finishes throughout the lifetime of the roof.There are two metal roofing systems available: standing seam metal roof system and screw down panel metal roof system. To learn more about our metal roofing systems, check out our metal roofing page.
Ready To Start Your Home Roofing Project?
Let Prestige Home Pros help you, we're a family-owned company that specializes in residential roofing replacement and remodeling. We carry out projects to a high standard, so you can rest assured that you'll get value for your money. Call us at (866)466-5094 or fill out our contact form to schedule an appointment.