Ready To Fortify Your Home With Quality Impact-Rated Doors?
Are you looking for the best hurricane protection that you and your family deserve? Then look no further. Prestige Home Pros can help you find the right doors to fit your needs. We provide our customers with quality American-made products that withstand category 5 hurricane winds and other severe weather conditions. We have a wide selection of tints, glass, and designs for you to choose from. You will never feel limited or restricted when it comes to your door project! Luckily, we have many different door types that will fit your style and vision! Whether you're looking for swing doors, sliding glass doors, bifold doors, or even pivot doors, we can assure you that you'll find the right door perfect for your home!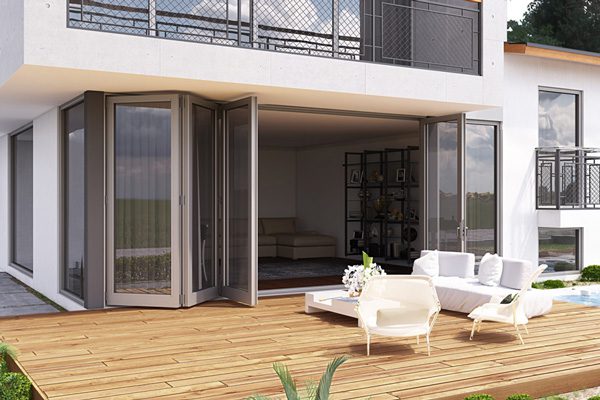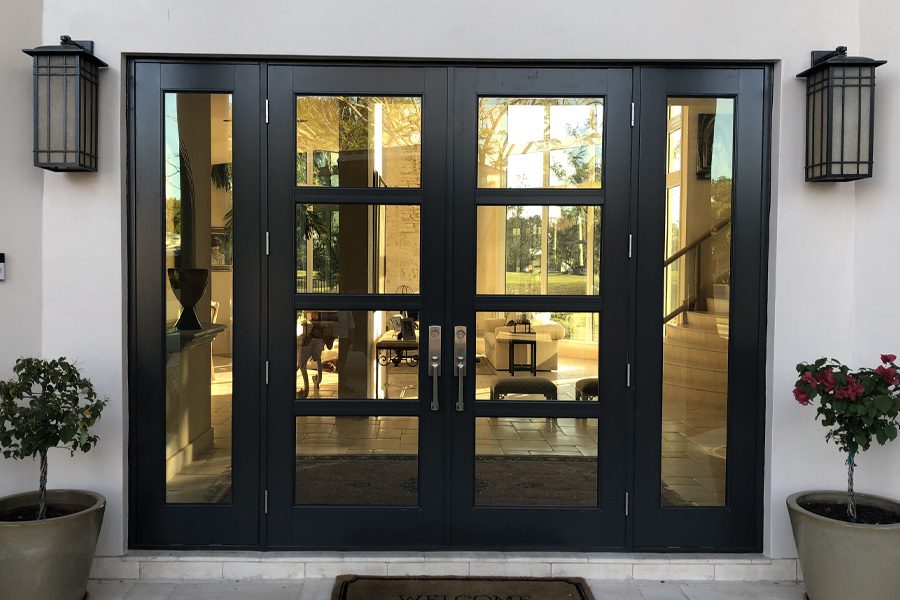 Swing Doors
 If you're looking for doors that will transform your entryway and comes with a variety of different customizable designs to choose from, then we recommend our swing door selections! Doors that are considered swing doors are french doors and main entry doors. They need space to open since they swing either in or out. You'll typically find these doors located either in the front entrance or in the backyard or patio areas. Swing doors are perfect for enhancing the aesthetic appeal of your home, while also protecting your family and home against hurricanes and intruders. We have unique and stunning designs that you can choose to match your style. To learn more about the benefits of swing doors and to check out the designs, please visit our swing doors page.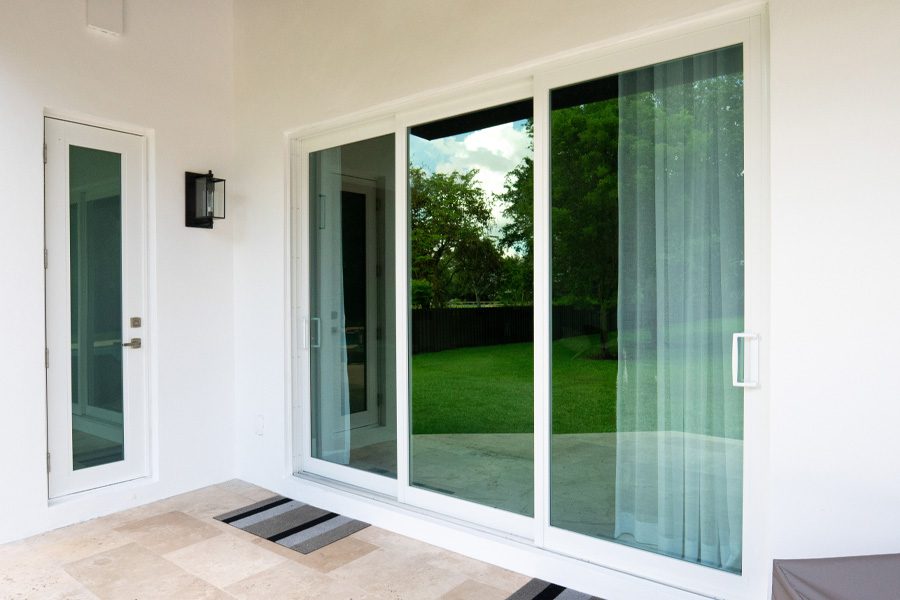 Sliding Glass Doors
Do you want an impact-rated door that protects your home and maximizes your views? Then, check out our sliding glass doors! We have different configurations available for you; whether it be 2 panels, 3 panels, or even 4-panels sliding glass doors, we have you covered! Sliding glass doors are perfect if you have a fantastic backyard and want to enjoy the scenery. They are also great in allowing natural light to brighten your home. If you're looking for energy efficiency, we have different glass that can help reduce the harmful UV rays from entering your home. Not only will your furniture be safe from the negative effects of UV rays, but you'll be saving money on your electric bill with our energy-efficient sliding glass doors. If you're interested in learning more about our sliding glass doors, please visit our sliding glass doors page.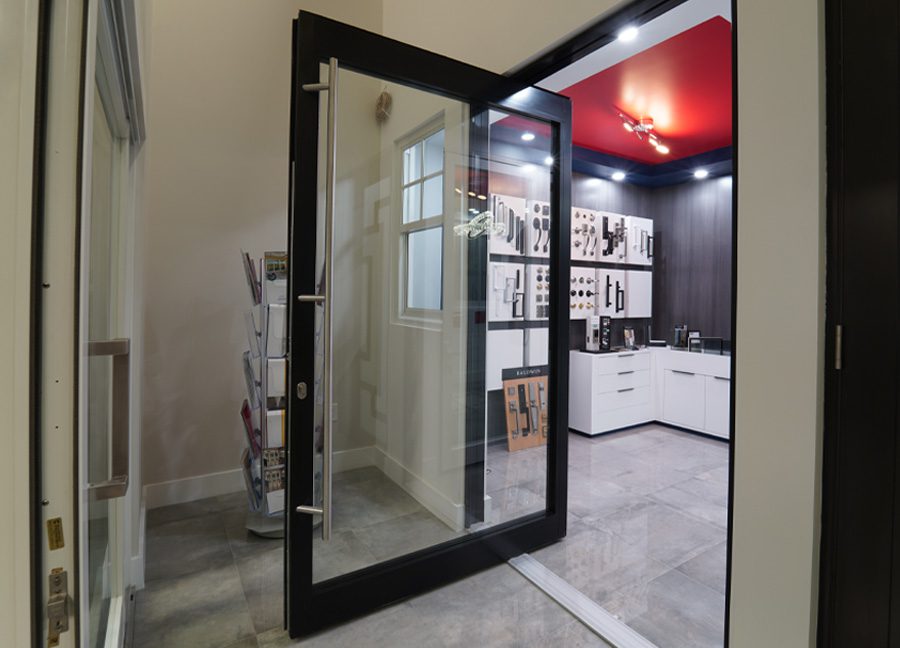 Pivot Doors
Are you looking to spice up your curb appeal? Then Pivot doors might be the solution to your problem! They aren't like traditional swing doors that are typically hinged on one side. What makes pivot doors unique is that they have spindles at the top and the bottom, where you can swing inward, outward, or both! Since the weight is distributed evenly because of the spindle, you have the option of selecting, wider, heavier, or even taller pivot doors. With pivot doors, your entryway will look sleek, modern, and elegant! Not only will your home look breathtaking, but will also be protected against intruders and severe storms. If you want more information about our pivot doors, please visit our pivot doors page.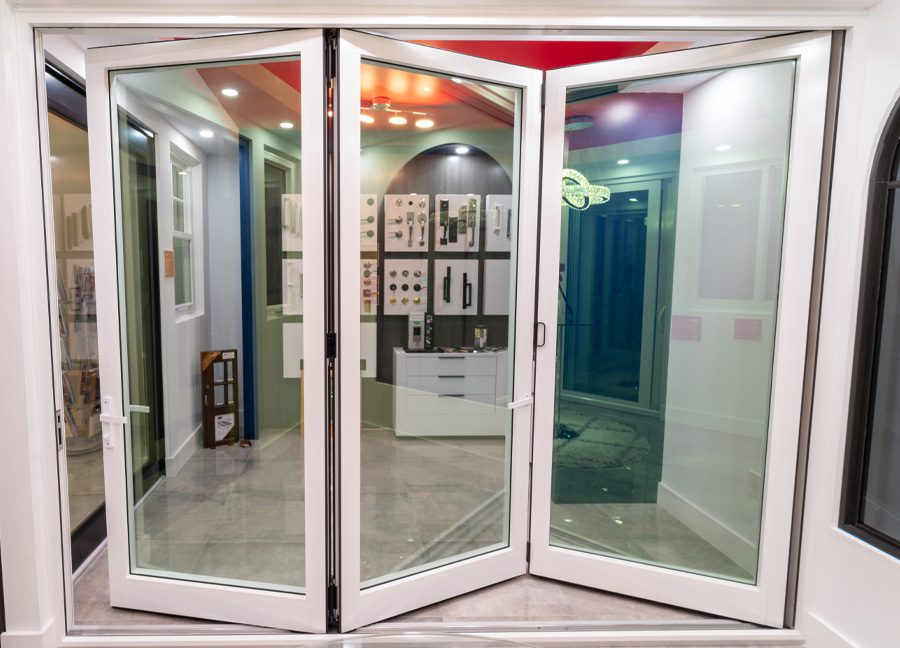 Bifold Doors
Do you have a beautiful patio or backyard area, but aren't able to fully appreciate it because of your doors? Well, Prestige Home Pros have a door system available to meet your needs! Bifold doors aren't like any of the other doors previously mentioned that you would typically find in any home. They are usually found in luxury hotels or in high-end restaurants due to their aesthetic appeal. Bifold doors feature two or more panels hinged together at the ends, so when you slide them open, they fold or stack together and come to rest off to one side. They are perfect for creating open spaces where you can admire the views of your patio or backyard. Bifold doors are energy efficient, help in reducing outside noise, and allow you to enjoy fresh air in your home, without compromising your views. If you think bifold doors might be the right fit for your door project and wish to learn more, we suggest visiting our bifold doors page.
Ready To Start Your Home Door Project?
Let Prestige Home Pros help you, we're a family-owned company that specializes in residential door replacement. We carry out projects to a high standard, so you can rest assured that you'll get value for your money. Call us at (866)466-5094 or fill out our contact form to schedule an appointment.